What you need to know
Sony's new Xperia 5 V is powered by a Snapdragon 8 Gen 2 chipset and includes the Xperia 1 V's Exmor T sensor for mobile.
It does, however, only have two rear camera lenses: a 48MP main shooter and a 12MP ultrawide camera.
The Xperia 5 V costs £849 in the UK and €999 in Europe, and will be available in select countries in Q4 2023.
The Xperia 5 series has proven to be a solid alternative for those who adore Sony's Xperia 1 series but are put off by the high price tag. The Xperia 5 V is the latest and greatest in the series, offering most of the features you love about the Xperia 1 lineup in a more compact and affordable package.
Sony's latest smartphone is a slight step down from the Xperia 1 V in size, camera array, and price, but shares the same flagship sensor. That means the Xperia 5 V's 48MP main camera boasts Sony's 1/1.35-inch Exmor T for mobile sensor, while the 12MP ultrawide sensor includes the 1/2.5-inch Exmor RS sensor. Sony claims its latest sensor lets in more light, so you can take clear and bright photos even in low-light conditions.
Unlike last year's model, the Xperia 5 V only includes a dual rear camera setup. While this may seem like a downgrade from its predecessor's triple-camera system, there is a silver lining for content creators. The phone's main camera has a trick up its sleeve: it can zoom in and out without losing quality, thanks to its ability to dynamically switch between 24mm and 48mm focal lengths. Meanwhile, the ultrawide lens has a focal length of 16mm for a spacious capture.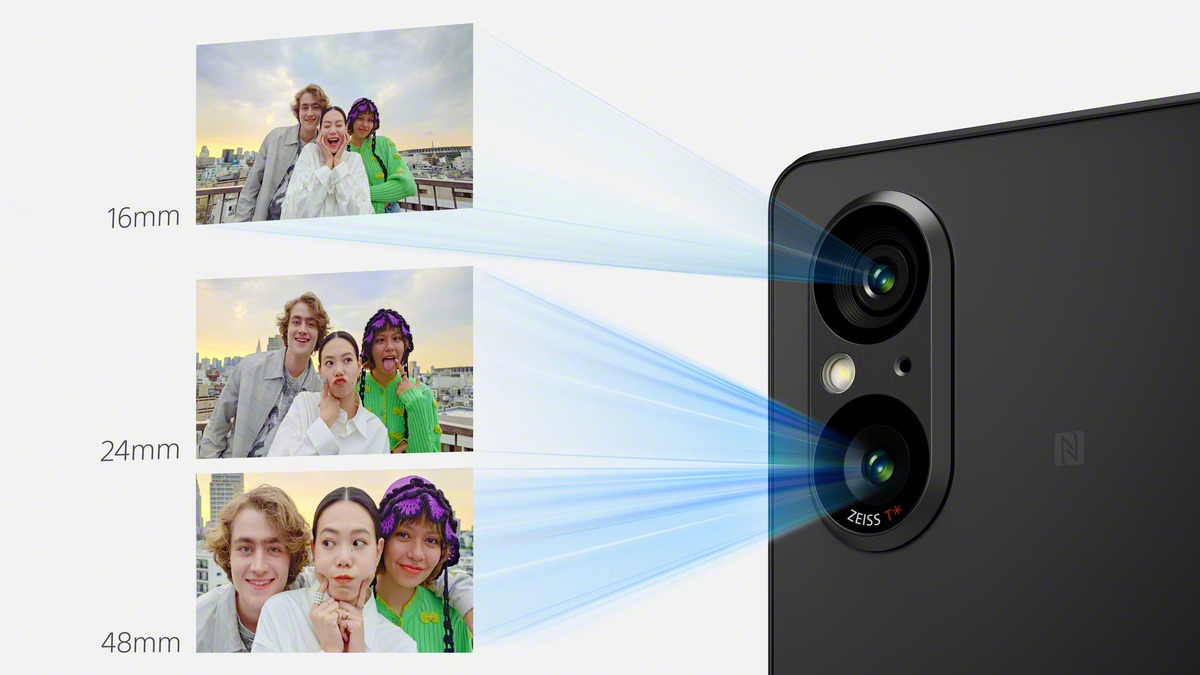 The Xperia 5 V's camera also promises to take stunning portraits, which should make it one of the best Android camera phones out there. It can make your skin look its best, according to Sony, and it also has a variety of colors and tones to choose from to match the mood of your shot. Additionally, its bokeh mode uses AI technology to create a natural-looking blur in the background, so your subject stands out.
For content creators on the go, the phone has a built-in "Video Creator" app with an automatic editing function. Just select the length of the clip, add your photos and videos, and the app will do the rest. You'll have a finished video in minutes, so you can share it with the world right away.
The Xperia 5 V's display uses Sony's TV BRAVIA X1 engine for mobile, which means you can enjoy stunning images even on such a small screen. Speaking of which, the device sports a 6.1-inch OLED display, just like the Xperia 5 IV.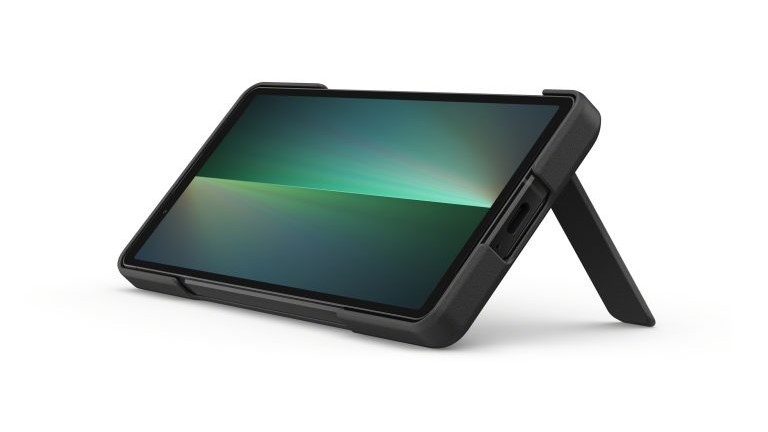 Sony claims that the Xperia 5 V has improved battery performance, with "more than 50% of the battery remaining even after active use all day." The Japanese tech giant says the phone's improved power-saving technology reduces power consumption by approximately 20% compared to its predecessor.
And like the Xperia 1 V, the latest premium handset from Sony promises to give you a solid gaming experience with its Snapdragon 8 Gen2 processor, 120Hz display refresh rate, and a bigger heat diffusion sheet (40% larger than the previous model).
The Xperia 5 V will be available in select countries beginning in Q4 2023, with prices starting at £849 in the UK and €999 in Europe. It will ship in black, blue, and silver colorways.