Samsung has continuously talked about wanting foldable phones to be mainstream. However, the cheapest foldable the company sells costs $999. Meanwhile, Motorola is set to launch a new Razr model that costs "marginally cheaper," and it could be just what consumers need to hop onto the foldable bandwagon. So why isn't Samsung doing the same thing?
Samsung has done a great job so far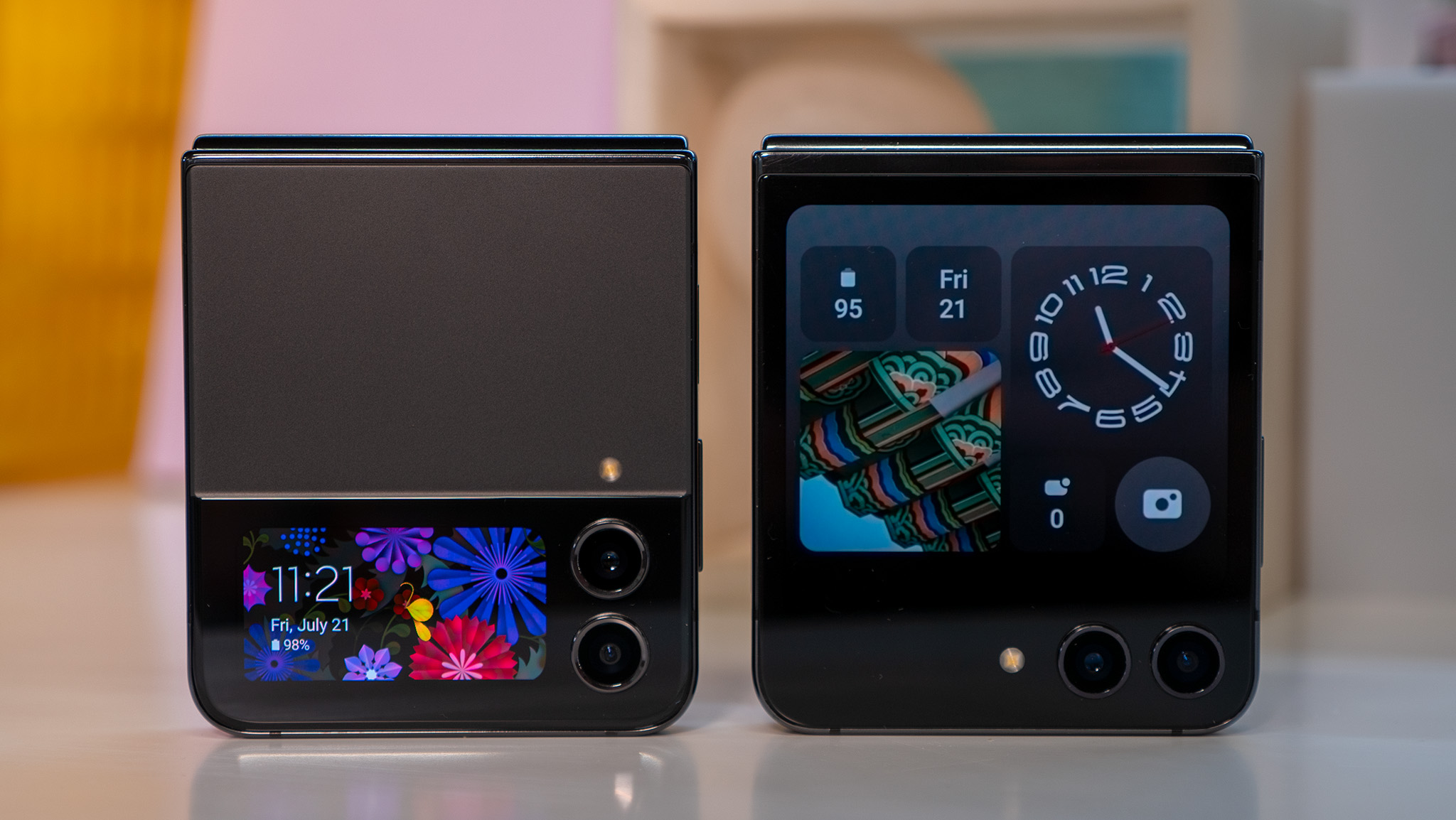 The Korean tech giant just launched the Galaxy Z Flip 5 and Galaxy Z Fold 5, which cost $999 and $1799, respectively. Unsurprisingly, the Flip has been the more popular model over the years, with previous models accounting for as much as 70% of Samsung's foldable sales, which makes sense given its price tag and its more familiar form factor. As such, plenty of non-folding Android phones are sold at the same price or more than the Flip.
In its crusade to make foldables more "mainstream," Samsung has actually come a long way by not only improving the specs and durability each year but by bringing the price down from the eye-watering numbers that we used to see for each respective model. The original Galaxy Z Fold and Galaxy Z Flip were priced at about $2000 and $1400, respectively, and while the Fold hasn't seen too big of a change in price over the years, the $400 difference seen on the Flip goes a long way to making at least the smaller, more stylish foldable more wallet-friendly.
And it's clearly working. Samsung is making foldable phones a thing, selling millions more units each year. Ross Young, CEO of Display Supply Chain Consultants, noted how the company held as much as 85% of the foldable market, and while that number is predicted to fall in 2023, Samsung will still likely hold the majority by the year's end.
Still, the last few generations of Galaxy Z Flip (and Fold, for that matter) have cost the same, and we've seen no significant price drops in new models since the Galaxy Z Flip 3. The $999 price tag for the Z Flip 5 is still pricey for many and is likely still a deterrent for some that may want to try and get their hands on a foldable. And while I don't expect Samsung to drop prices for its foldable flagships any time soon, the company might want to look at what Motorola is doing for a blueprint on how it can get foldables into more hands.
The Razr is coming for the Flip's crown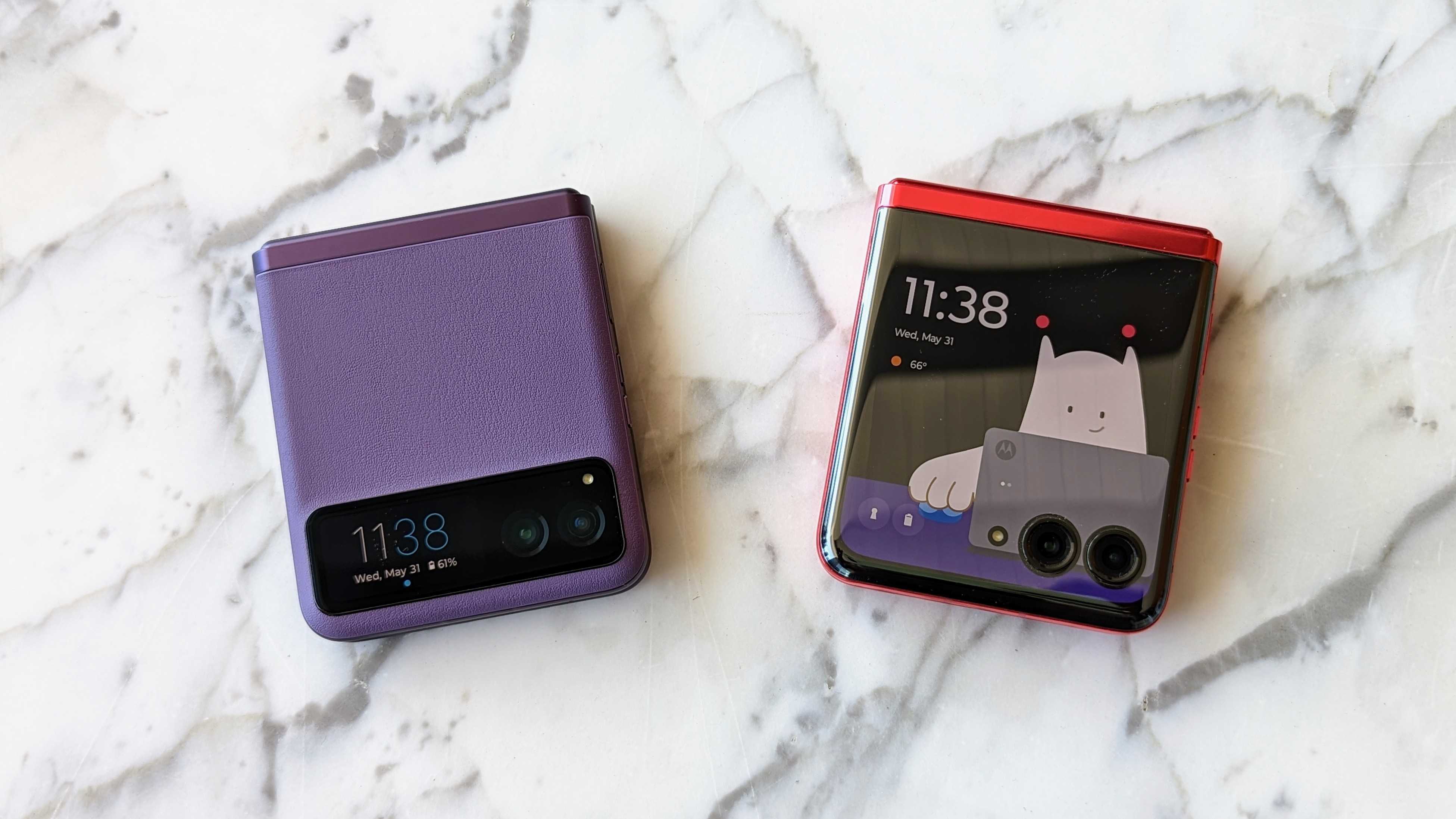 The Motorola Razr (2019) was one of the first commercial foldables available, followed closely by the 5G version of the phone. The company isn't exactly new to foldables, and in fact, its first foldable phones were more midrange than flagship, powered by mid-tier Snapdragon chips and sporting midrange specs, despite the relatively high price tag. Fast-forward several years, and Motorola is taking a page from its own book by launching the Razr (2023), a much more affordable option.
Unlike the Motorola Razr Plus, the cheaper Razr (2023) is powered by a modern mid-range chipset, the Snapdragon 7 Gen 1. You won't find the same power as an 8-series chip, but it's a decent chip that is much more capable than previous generations.
Other specs have been watered down a bit when compared to the Razr Plus, such as the main display (although a 144Hz refresh rate is still faster than most foldables), the cameras, and the much smaller external cover screen. Otherwise, it's nearly the same phone as the Razr Plus, and even has a larger battery.
While we still don't have a release date or pricing in the U.S. months after it was announced, pricing in the U.K. puts it at £799. If Motorola were to launch the phone at $799 in the U.S., it would undercut most regular flagship phones, which could make some consumers think twice about picking up that similarly priced Galaxy S23 or more expensive Pixel 7 Pro. That's not to say the Razr (2023) can compare to those phones, but a price tag can have a lot of influence on a purchase.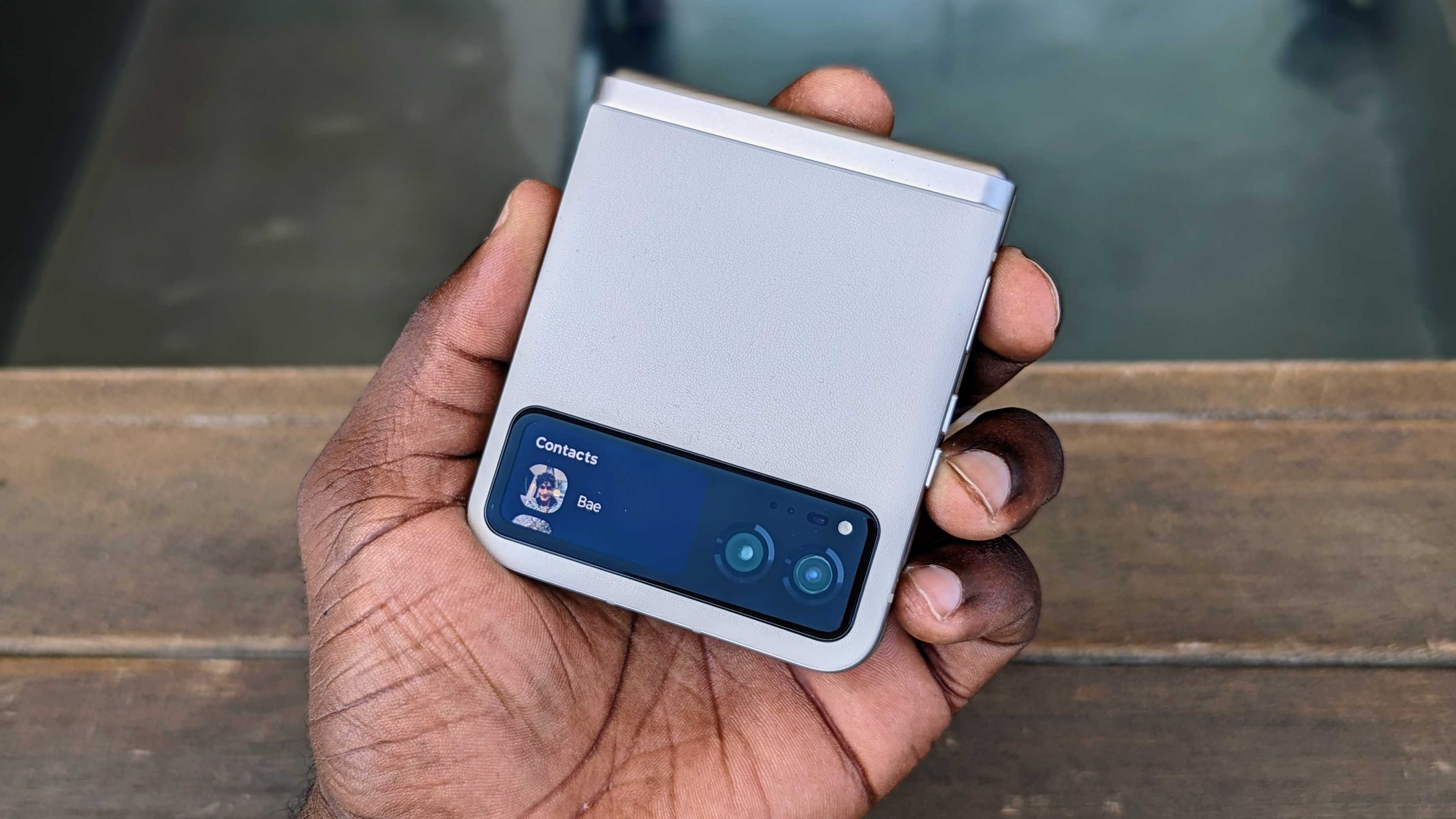 Ahead of the Razr launch, I posited that a second, cheaper Razr would be a good move for Motorola, and I remain convinced that Motorola was smart to do so. The company is known for producing some of the best budget phones on the market, so the Razr (2023) is playing on the company's strengths by undercutting its biggest competition in the space and in markets where it really matters.
Also, offering a cheaper foldable would address a segment of the market that is still curious about foldables but doesn't want to throw down an entire month's rent to get one. Anshel Sag, a senior analyst at Moor Insights & Strategy, agrees that a cheaper foldable like the Razr (2023) would be a better option for users, "especially since there's an upgrade path and the benefits to the upgrade path are quite evident."
Companies love to throw money at trade-ins, so as we get more iterations every year, it will make it easier to jump to the latest and greatest version, even if you decide to spring for the more premium model later on.
And Motorola is only getting started. We are still waiting for more details on the price and availability of the Razr (2023) in the States, but despite its watered-down specs, Sag believes there's a chance it could cannibalize Samsung's foldable sales "only if Motorola keeps the marketing campaign up. They did a great job with the initial launch, but they need to market it more broadly."
So if Motorola can do this after years of struggling to find any foldable success, why can't Samsung?
Competition is good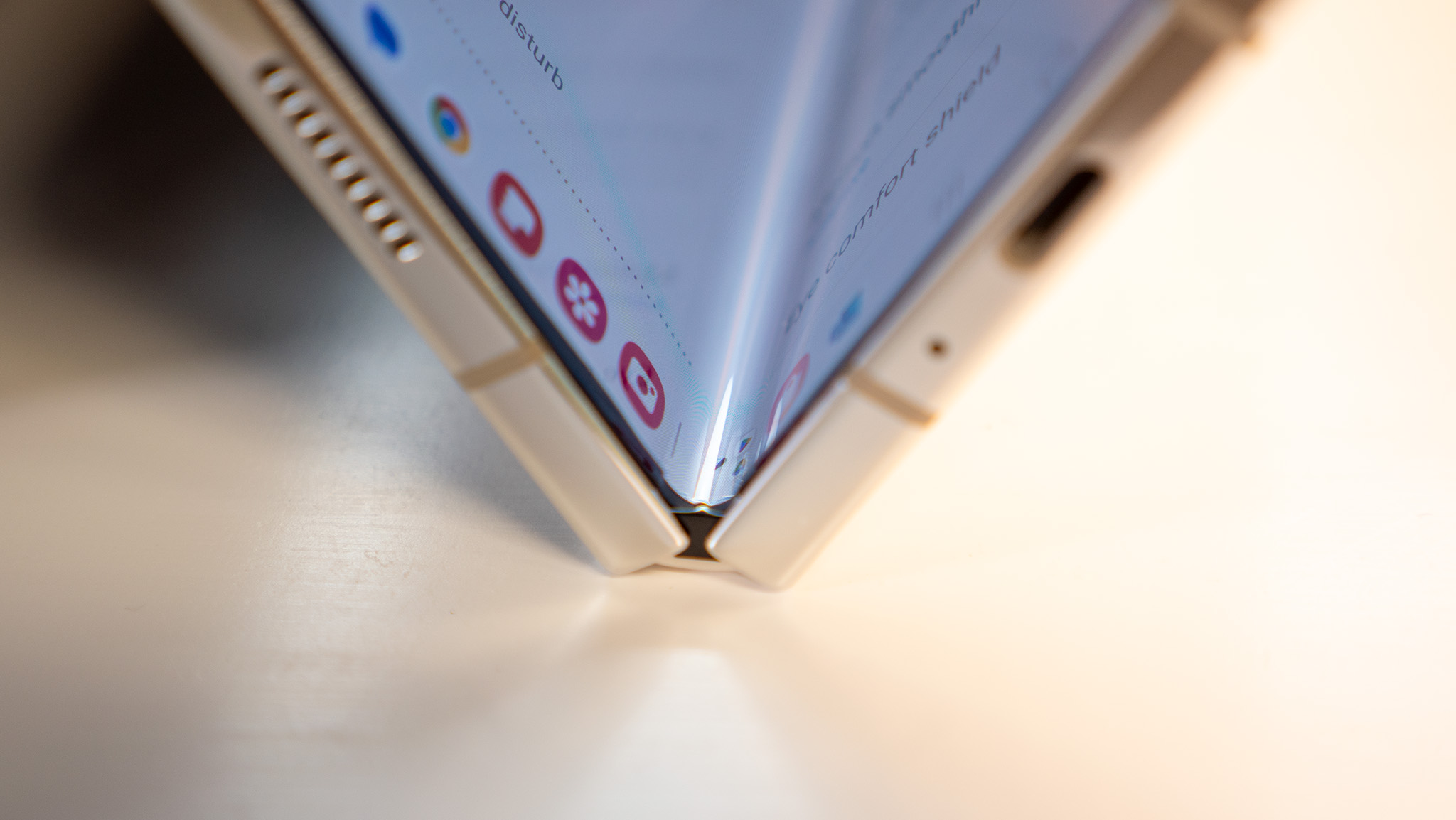 On the one hand, it makes sense that Samsung isn't opting to make a cheaper foldable model. The company makes phones for just about every price point, but it's increasingly focused on the flagship and premium tier, especially in the United States. This is where the money is at, and companies love money. When we asked Google why it launched a Pixel Fold instead of a Pixel Flip, the answer essentially came down to just that: it makes more money.
Why? Because building a foldable is still expensive. As Sag points out, "the cost of the display and the manufacturing of the hinge are really driving the majority of the limitations."
However, Sag states that foldables can't be successful if they remain a premium product, and Samsung seems to have all the experience and resources to make a cheaper foldable happen. It's not like we're asking to reinvent the wheel. Give us a Galaxy Z Flip 4 with an updated hinge, a Snapdragon 7-series chipset, and the same smaller cover display that we mocked as other OEMs started going bigger. Then slap a $799 price tag on it, and voila! You've got a hit.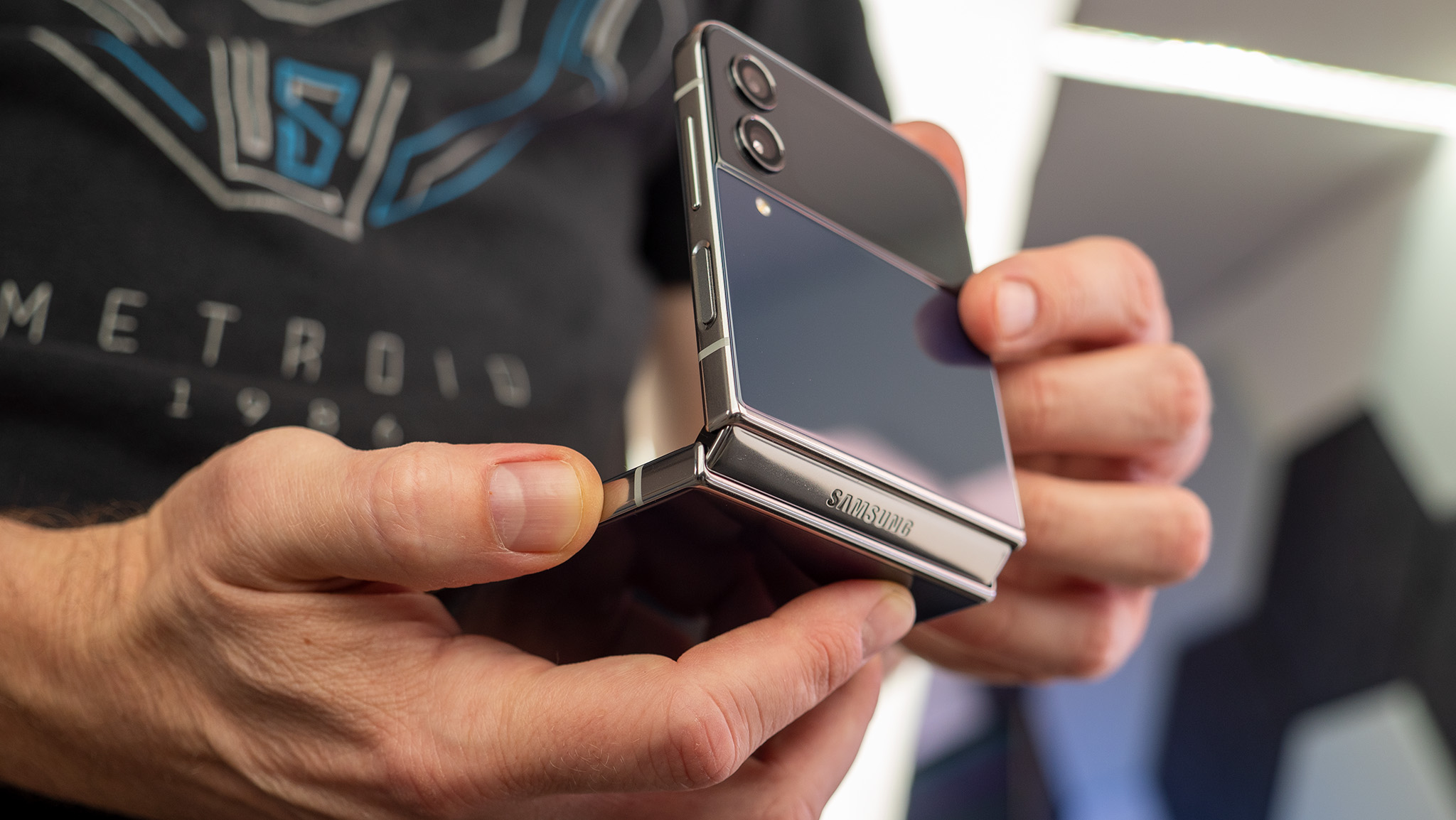 I've reached out to Samsung about whether or not a cheaper foldable was in the cards in the wake of newly reinvigorated competition from the likes of companies like Motorola. I'm still waiting on a response from them and will update if I hear anything back, but an interview with Tom's Guide addresses Samsung's missing link in the foldable race.
When asked if the company would ever launch a Fan Edition foldable, Drew Blackard, vice president of mobile product marketing at Samsung, had this to say:
"Foldables eventually will come down in price. This year, we really focused on resolving the pain points that we saw for our current foldable user base. With Fold, a lot of that had to do with making it slimmer, making it lighter weight, powerful processing. And on Flip, that was driven through the Flex Window and that cover screen experience."
"So we are focused on continuing to refine the experience. Of course, over time, as the technology evolves, we'll continue to see innovation and hopefully bring it down in price point at a future time."
Fan Edition phones have traditionally been offered as cheaper versions of Samsung's best phones. These phones would be largely similar to their flagship counterparts but with a less robust spec sheet and a more attainable price tag. These devices normally launch later than the flagships, likely so Samsung can rake in as much money as it can on the higher-priced models first, otherwise users would probably clamor for the cheaper version.
If Samsung were to launch a cheaper foldable, this might be the best way to go about it. It's possible this is exactly why Motorola is waiting to launch the Razr (2023) in North America as it waits to gauge interest in the Razr Plus. But while that happens, Samsung doesn't seem too concerned about the competition — in fact, Blackard welcomes it and says that Samsung plans to use that to its advantage.
"We announced last year, we've sold over a million foldables globally, and we think that the more awareness comes to the category, it really puts us in a great position to continue leadership of the category."
So, unfortunately, it sounds like Samsung isn't in a rush to make a cheaper foldable phone any time soon. However, the company has laid the groundwork for others like Motorola to do it while reaping the benefits either way.