What you need to know
The new Android 14 Beta 3 is rolling out now, bringing the software to Platform Stability.
The update includes a number of bug fixes for Pixel smartphones, addressing problems with Health Connect, Android Auto, and much more.
The Pixel 7a is now eligible for the Android 14 beta, and owners can sign up now.
It's an exciting day for early adopters as some pretty significant betas updates launch for Samsung smartwatches and Pixel smartphones. With the latest Android 14 beta 3, Google is not only bringing the software to Platform Stability, but it also includes a ton of bug fixes for Pixels.
Per the release notes published on Wednesday, the update addresses a couple of developer-reported problems and a fairly long list of "other" issues. Quite a few are related to Health Connect, which is set to be more deeply integrated into Android 14. Other fixes address problems with the UI "jank" and crashes, Google TV-related freezes, Android Auto connectivity problems, and more.
Below is the full list of fixes:
---
Fixed system issues that caused unnecessary power consumption in some cases.
Fixed system stability issues that caused UI jank in some cases.
Fixed an issue that caused the system Settings app to crash while setting the wallpaper.
Fixed an issue with the system UI that could cause a GPU hang, leading to "Application Not Responding" (ANR) errors.
Fixed a system issue that could sometimes cause a device's GPS services to stop working until the device was rebooted.
Fixed issues with the IP Multimedia Subsystem (IMS) that could prevent devices from being able to make Wi-Fi calls in some cases.
Fixed an issue where a blank screen displays after selecting the "Message" option for a recent caller in the Google Phone app.
Fixed an issue where while 3-button navigation was enabled for a device, putting Google Maps into picture-in-picture mode made the picture-in-picture window disappear.
Fixed an issue where locking and unlocking a device while playing a video in the Google TV app could cause the device to freeze.
Fixed an issue with Android Auto where some users could be asked to re-pair Bluetooth.
Fixed issues with Health Connect, including the following issues and other API and system behaviors:
An issue where the system back button stopped working while Health Connect integration was in progress.
An issue where the Route Permissions screen would sometimes freeze.
An issue where Health Connect sometimes couldn't be accessed in system settings.
An issue where the data category page of Health Connect was missing some permission types when a filter was applied.
---
There is no change in the security patch level, leaving Pixel smartphones on the May patch. Build UPB3.230519.008 is rolling out to eligible Pixel smartphones from the Pixel 4a and newer. Additionally, the Pixel 7a is now included in the roster, meaning anyone that picked up Google's latest phone can now try Android 14 on their devices.
If you're interested in trying it out, you can still enroll in the Android 14 beta now. However, remember that it is beta software, so there are still bound to be some bugs here and there. If you're already enrolled, you can update to the latest build by navigating to Settings > System > System update.

With Android 14 reaching Platform Stability, it's only a matter of time before the stable build reaches devices. Per the schedule, we still have to get through July before Google launches the update later this year. If last year is anything to go by, we can probably expect stable Android 14 to arrive in August.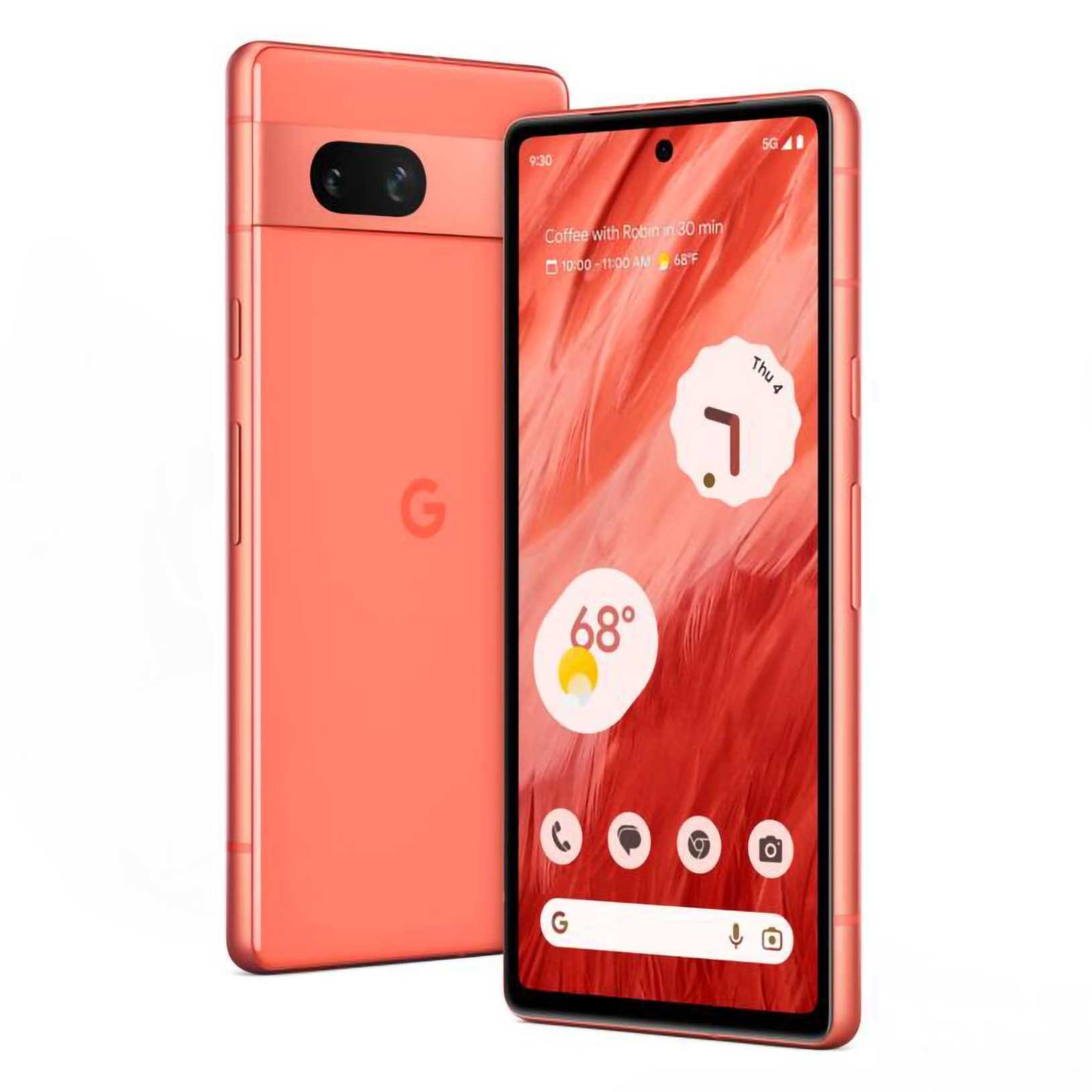 The Pixel 7a is the latest Google smartphone, and while it may technically be priced as a mid-range phone, it will surely bring you a flagship experience thanks to the Tensor G2 chipset underneath. And like other Pixels, the 7a will be among the first to get new Google software.