What you need to know
The Withings Body Smart scale launches on April 18 for $99.95, and is available in white or black finishes. 
It measures weight, visceral fat, heart rate, and other body composition data.
Its new Basal Metabolic Rate and metabolic age data sets will come in a May 2023 update.
The Eyes Closed Mode sends weight and health data to your Withings account without showing your weight on the scale itself. 
Withings makes several of our favorite smart scales, like the Body Cardio, that give you a full-body look at your health from the feet up. But if you're someone that wants that data but gets overwhelmed or discouraged by seeing your weight every morning, then the Withings Body Smart might be what you're looking for. 
It's the first non-premium Withings scale to swap out a monochrome display for a color display, which it uses for more than just numbers. If you enable the "Eyes Closed Mode," then when you take a measurement, you'll see other information like local weather and air quality data, fitness information linked to the Withings app, or just friendly, inspirational messages.
While you won't see any data on the scale, it'll be sent to your Withings app for Android or iOS. Withings promises that your weight data will be accurate to within a 50g (1.8oz) variant.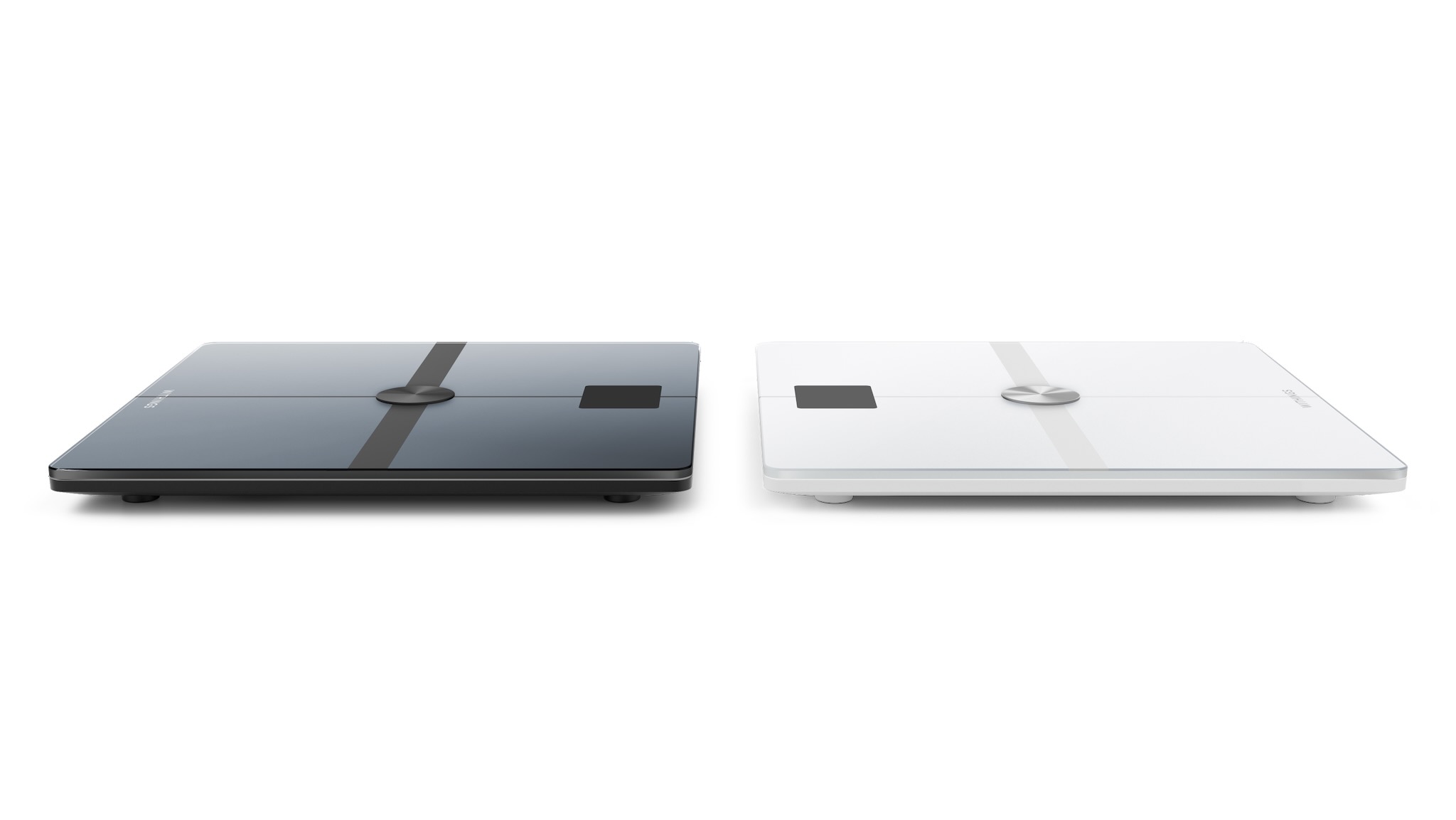 Aside from measuring weight, the Withings Body Smart will check your body composition data like muscle, fat, water, and bone mass percentages using bioelectrical impedance analysis (BIA). It's the same tech found in the Galaxy Watch 5, except with more body real estate to measure through accurately.
Unlike the Withings Body+, which sits on our best smart scales list and has the same $100 list price, the Withings Body Smart measures visceral fat, which the company describes as "the type of fat that surrounds the internal organs that has been linked to an increased risk of heart disease and diabetes."
Another new measured metric is "Basal Metabolic Rate," or the rate of calories burned while your body is at rest. It'll use this info to determine how your metabolic age compares to your actual age, a helpful metric to see how healthy you really are outside of your weight. 
BMR won't be available out of the box, but should arrive via an automatic update within the next month or so.
Despite these new features, the Withings Body Smart does miss out on features available on the Body Comp or Body Cardio. For example, the Body Comp measures your heart health (or vascular age) and stimulates your feet's sweat glands to take an electrodermal activity score. And the Withings Body Scan uses an ECG to detect AFib issues and can measure data on muscle/fat percentages for specific "segmented" parts of your body.
Still, the Body Comp and Scan cost double and quadruple that of the Body Smart, respectively. For most people looking for a smart scale, they'll happily take what the Body Smart offers, and rely on a fitness smartwatch to measure heart health instead. 
The Withings Body Smart scale launches on Tuesday, April 18, and will be available at withings.com (opens in new tab).